I am so fat.
I look something like this body wise I believe. It's disgusting to me. This girl can be happy with her body but she can have it. I don't want to look like this anymore.
I feel guilty about posting pics and saying, look, I am showing off a fat girl so I can show what not to be. I mean, what if I was that girl? But I would honestly want someone to come up to me and tell me how gross I am. I am so tired of desperate people telling me I am beautiful just the way I am. And you are perfect also... not.
What am I supposed to say to that? I say thank you, but what I really mean is, so you are letting me settle? Do you not want the best for me?
I told a guy friend, carrot tops, the one who bought me the bike, about the guy from work who calls me "La Petite." He laughed. He literally laughed. He said, "no offense but I have seen a lot of girls littler than you. You aren't small."
It was a little shocking that he would say something like that, but he was just being honest.
I don't like me the way I am, and I am not just going to sit on the couch and be miserable the way I am. I want to change it.
Some guys may think this is hot. More to grab on to right?
Who really wants to look like this?
She doesn't even look happy doing this job. I love how her fat stomach is tucked into her panties to make her look more appealing. Anyone think this is sexy?
It almost looks like some model's face was photo shopped onto this one. How does one have cheek bones at that weight? Where does she hide all her face fat???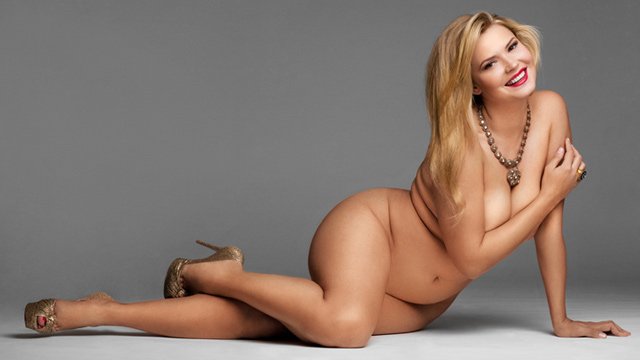 She should seriously reconsider this one... seriously...
Okay enough fat pics. Just showing everyone how I feel. I don't think plus size models are sexy. Promoting a "healthier" living, is probably just making people more comfortable eating hamburgers and generally supporting the food industries in this economy. It's like they are trying to help people justify themselves in their unhealthy bodies. Not that extreme skinny-ness is healthy. But healthy weight has two ends. The high end and the low end. This seems a little too far above the bar...