For some reason all these girls look fat to me... Their midsections might be okay, but look at all those fat thighs... The lead singer- second from the right- looks pretty good though.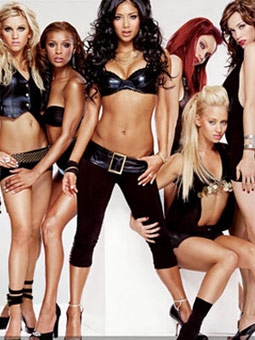 I have read that she weights about 125 pounds or around in there...
That's her.
Nicole Scherzinger from the pussycat dolls.